Frank Viola's Discipleship Course
Frank Viola's Discipleship Course
I have only listened to the opening message of this course, but it had a great line in it that I think sums up something that I seldom hear preached.
As soon as we eat from the tree of life, people say "that's great, now come over and eat from the tree of the knowledge of good and evil" and train us in religion and judging right and wrong instead of living life.

– My paraphrase of  Frank Viola in Living by the Indwelling Life of Christ
Religion and striving has completely taken over Christianity to the point that most things that are preached from pulpits can be done by diligent atheists. Living by the life of Christ in us is ONLY possible as we believe the Jesus died for our sins, raised from the dead, and sent His Spirit to inhabit us.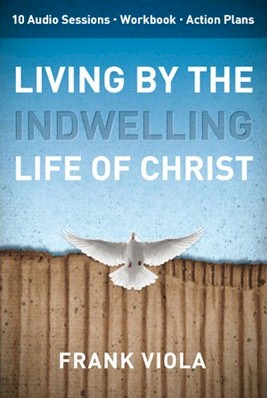 I'm thinking about getting this program for the guys at the mission, or for myself to pass the info on in cliff note form.
It is also making me very sensitive to the book of Galatians. Has anybody heard this kind of no-obligation, freedom in life stuff taught in their church? If so, I'd like to hear about it! What about to kids? I know a lot of parents might get nervous if we taught freedom in life in Jesus to Jr. High kids!
Yet we know that a person is not justified by works of the law but through faith in Jesus Christ, so we also have believed in Christ Jesus, in order to be justified by faith in Christ and not by works of the law,because by works of the law no one will be justified. – Galatians 2:16